Cod & Haddock
Wild Caught North Atlantic and Pacific Cod Loins, Fillets and Tails. Wild Caught North Atlantic Haddock Loins and Fillets.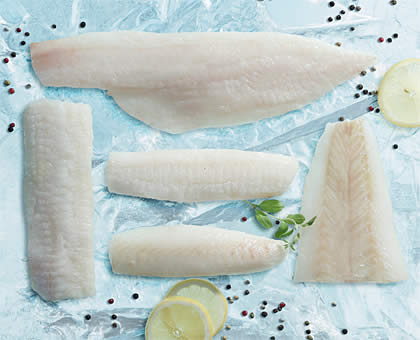 We have forged strong partnerships in Norway, Canada and China that provide us with a consistent supply of high quality cod. Responding to market demand, we offer two categories of product, both meeting our strict specifications and food safety standards. We continue to offer our premium brand of Fjord Fresh Cod once frozen product, and the Blue Fjord brand, a high quality product at a value price point. We go to great lengths to meet each customer's needs for cod and haddock, offering a range of sizes and forms.

Cod & Haddock pack information and nutrition information

> Learn about our other quality products such as Atlantic Salmon, Lakefish, Norwegian Smoked Salmon, Bake & Broil North Atlantic Cod Loins, and Corvina.
Nordic Group, Inc., 2 Charles Street, Suite 1C, Providence, RI  02904
800-486-4002  •  617-423-3358  •  Fax  617-423-2057  •  Email:
Copyright © 2020 Nordic Group, Inc.  All Rights Reserved.