Cobia
akvacobia by Marine Farms. Distributed in North America exclusively by Nordic Group, Inc.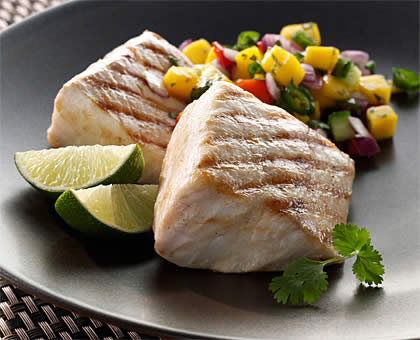 Akvacobia is frozen farm-raised Cobia, grown to the most strict requirements of Marine Farms Vietnam. Marine Farms Vietnam combines Norwegian expertise to the ideal location for Cobia farming and production. It is an incredibly versatile fish, perfect for grilling, roasting, baking, or pan searing. Its firm texture makes it ideal for sushi or sashimi. Akvacobia is sashimi grade, the highest quality you can get.

Cobia pack information and nutrition information

> Learn about our other quality products such as Cod & Haddock, Atlantic Salmon, Lakefish, Norwegian Smoked Salmon, Pepperlaks, Bake & Broil North Atlantic Cod Loins, and Corvina.
Nordic Group, Inc., 253 Summer Street, Boston, MA  02210
800-486-4002  •  617-423-3358  •  Fax  617-423-2057  •  Email:
Copyright © 2010 Nordic Group, Inc.  All Rights Reserved.